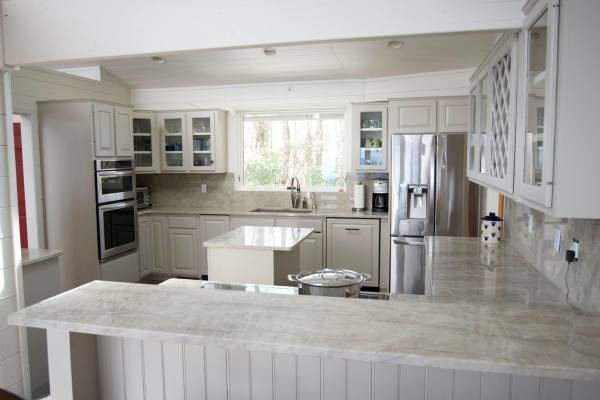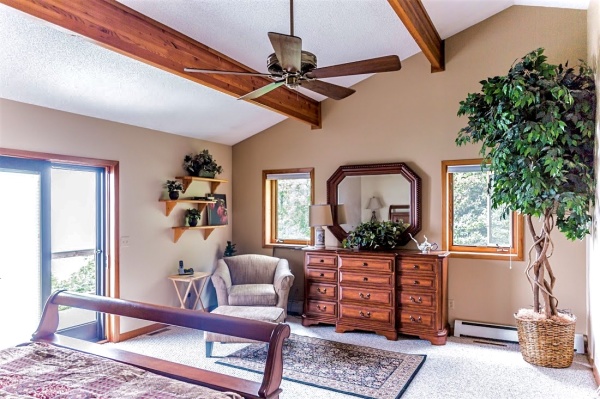 Kitchen & Dining
Bedrooms
3 extra large bedrooms that sleep 8 
Bedroom 1: 1 king, Tempurpedic mattress
Bedroom 2: 1 queen bed
Bedroom 3: 2 double beds
Other: 1 queen sleep sofa/futon with 10' padding, foam hybrid
Coffee maker, cooking utensils, dishes, dishwasher, ice maker, microwave, induction oven, pantry items, refrigerator, stove, toaster,  eat in bar, dining room table, seating for 15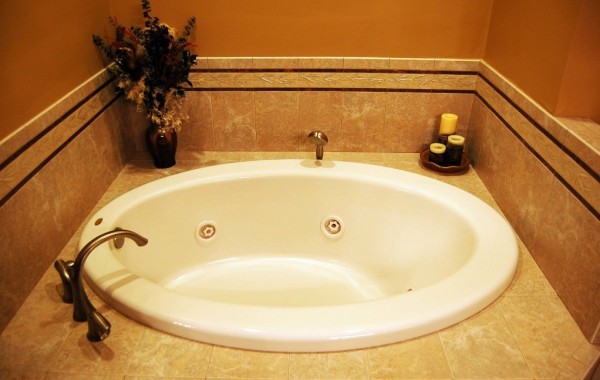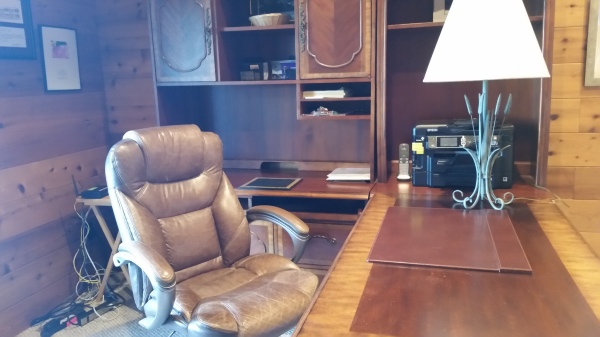 Bathrooms
Other Rooms
Bathroom 1: tilet, shower, jetted tub, large master bath en suite, two sections of double sinks,.
Bathroom 2: tilet, combination tub/shower, queen bedroom en suite
Bathroom 3: same as bathroom 2 with double bedroom  en suite
Bathroom 4: toilet, shower, next to sunroom with futon
OFFICE: Equipped with computer, printer, desk, nice desk chair and book case, all just  outside of the master bedroom. It also has a gas fireplace and exits to the deck.  LAUNDRY ROOM: Equipped wiht top of the line washer and dryer, cabinet and sink.